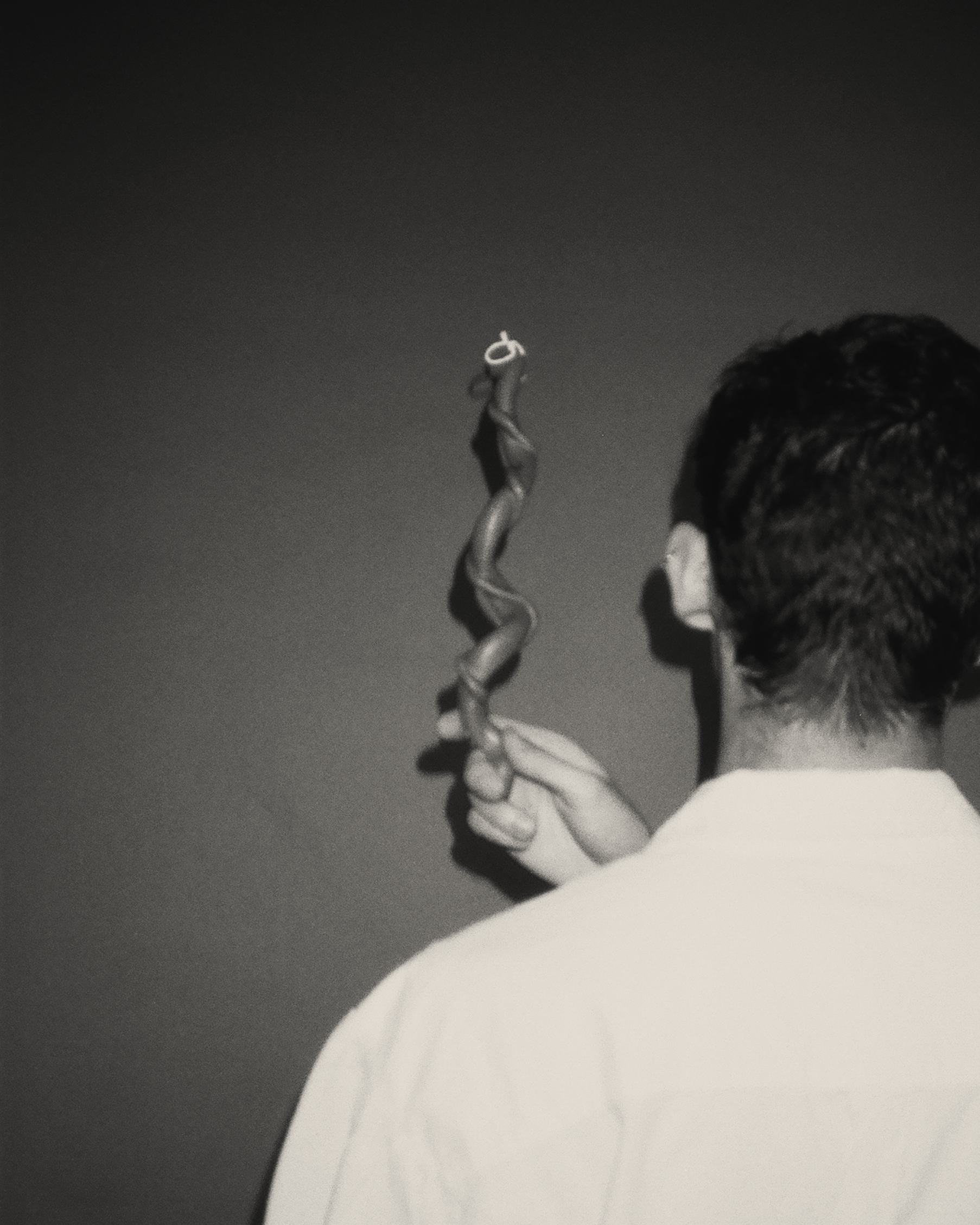 Candle Object
is a project by
Matthew Dowdy.
A material practice in atmospheric media, cultivating a fog of devotion. Since winter 2020.
a light, flame across the room
calling forth waves from the other side.
scattered all around,
is there a point at which it originates.
flowing slowly along a path
but as fast as anything can be.

light is a fall
down release
from where black goes.
flames, nothing.

suspended between fibers, a myth
that glimmers golden in the memory of language.

forever remains unknown,
like that point, a wave of nothingness.

shipping is US only, starting at $5, calculated at checkout, USPS
if you live outside of the states, email me
image by Ren Schwarz, additional images by Levi Douthit
if you'd like to stock these objects in your shop, or have a question, email me:
contact @ candle-object.com